On the 16th of June 2021 an exotic bird landed at Twente Airport after a long flight; this day saw the arrival of a Cathay Dragon Airbus 320 that will be dismantled over here.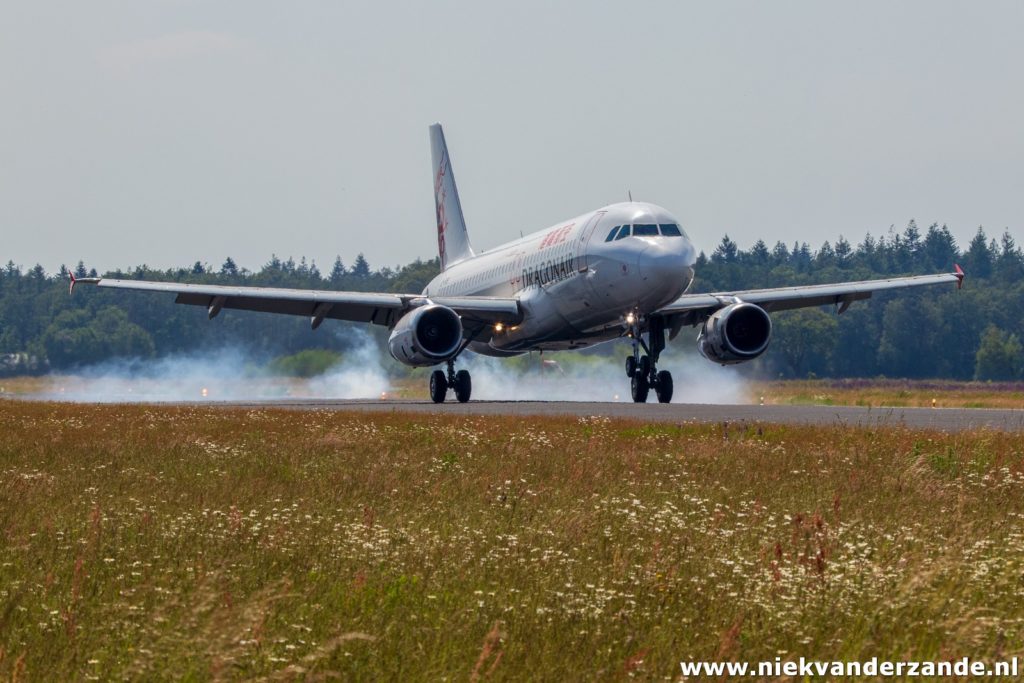 Around 15.30 local time Airbus A.320-200 B-HSI (bearing callsign BHSI) made her final landing at Twente Airport after a 6 and a half hours flight from Al Maktoum International Airport in Dubai. Al Maktoum was one of the stops used for refuelling and crew rest, as the aircraft was not able to travel the distance from Hong Kong at once. Therefore stops were made in Bangkok and Dubai.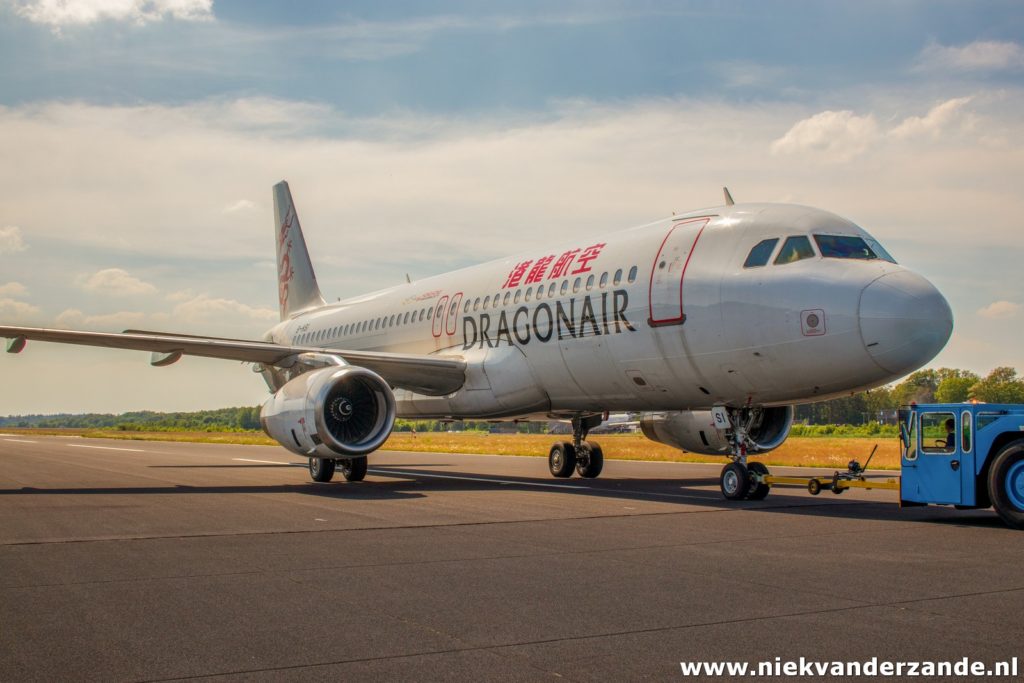 This particular airframe with Manufacturer Serial Number (MSN) 930 was built by Airbus in Toulouse 22.7 years ago and made her test flights with registration F-WWIE. After that she was delivered to Dragonair in 1999 and flew in a configuration with 8 business class seats and and 156 economy seats.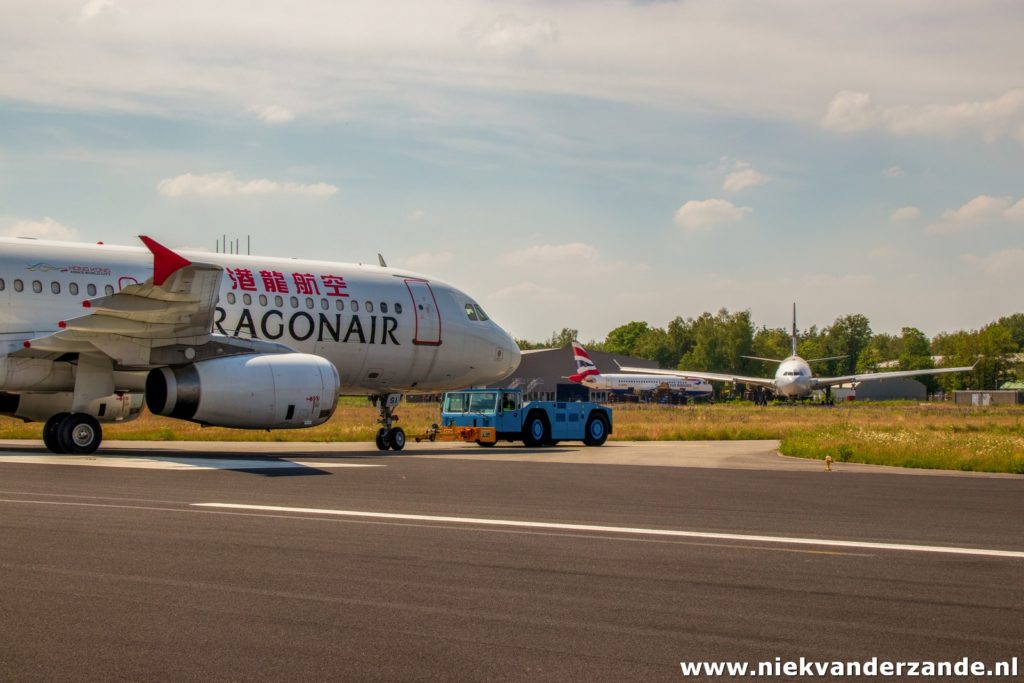 In 2006, Dragonair was aquired by Cathay Pacific, its main (and only) competitor in Hong Kong. In 2016 it was announced that Dragonair would be renamed into Cathay Dragon, including a new livery that resembled that of Cathay Pacific. However, this particular airframe escaped that fate and still wore the Dragonair colours on her final flight.
Before repainting was possible, the world was struck by the COVID-19 pandemic and air travel collapsed. Because of this, B-HSI was withdrawn from use and as of August 2020 she was stored at Alice Springs in Australia, together with numerous other aircraft from various airlines.
After the decision was taken that B-HSI would be phased out, she was ferried to Twente Airport, where AELS will dismantle and reuse the various components of the airframe. The day after het arrival all markings referring to Dragonair were removed already.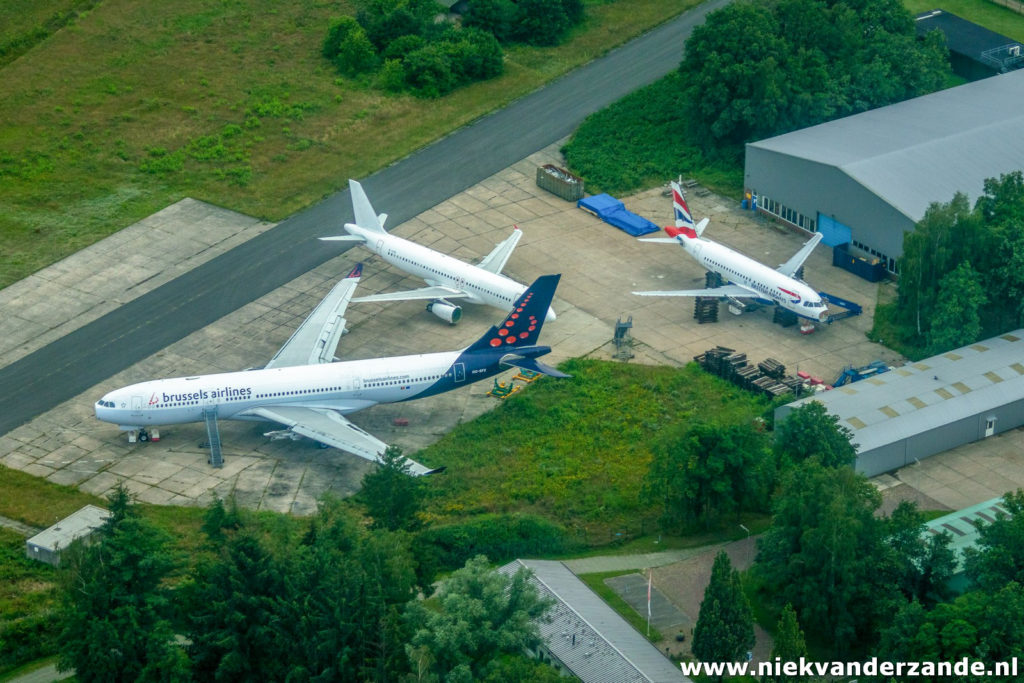 The final landing of B-HSI