On the 27th of April 2017 AELS welcomed the first aircraft for disassembly at Twente Airport. On this date former Swiss Airlines A.340-600 HB-JMK arrived from Zürich. Many spectators were present at the Spotters Hill to witness this event.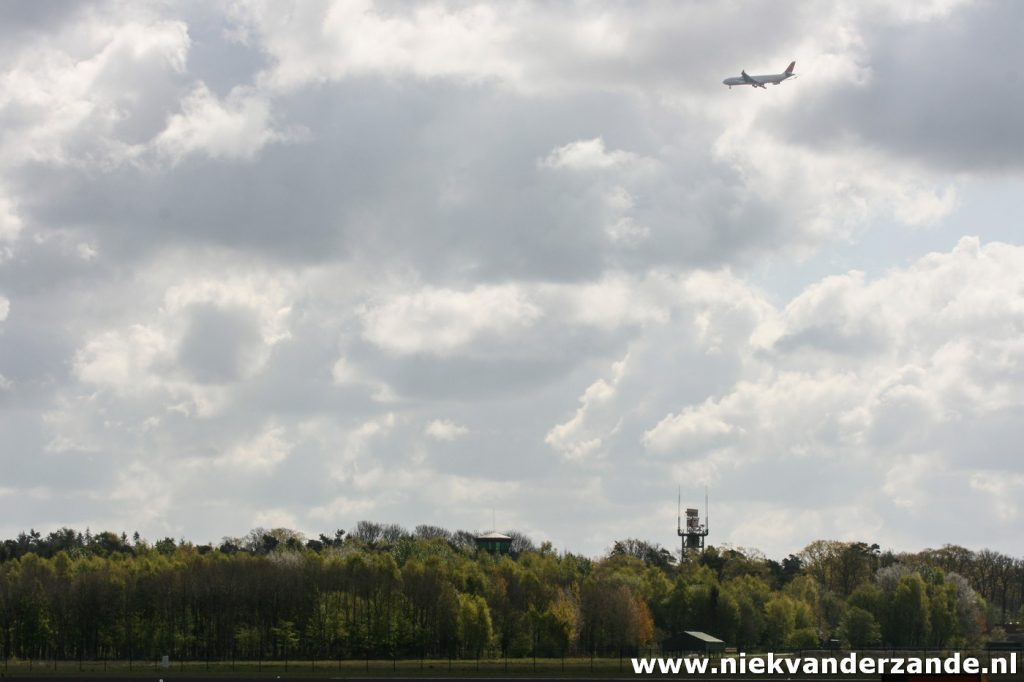 At 10.36h, the A.340 made it's last-ever landing at Twente. This was a unique moment for Twente Airport as well, since it was the largest aircraft to ever land here.
The Airbus with line number 169 is a 20 year old airframe, which made the last commercial flight from Johannesburg to Zurich on 24 April 2017. It started commercial service with Austrian Airlines and was later transferred to Swiss Airlines.
This is the first disassembly project that AELS carries out at Twente Airport. AELS has created a technical team that mostly consists of people from the region around Twente Airport. This team will carry out the disassembly of the aircraft.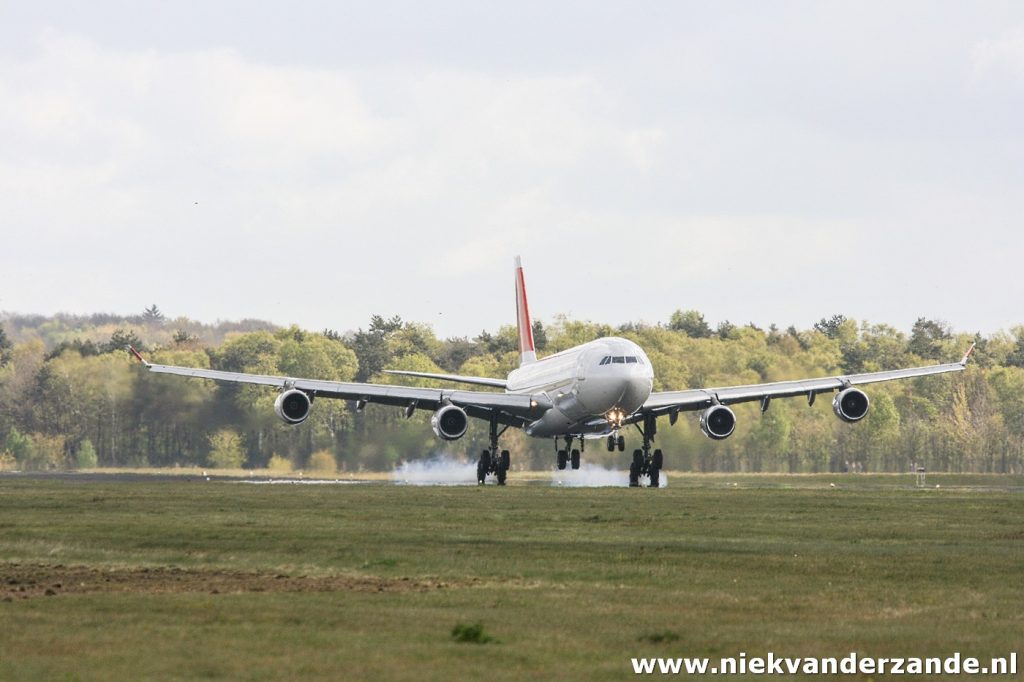 Twente Airport has several good characteristics to dismantle a wide-body aircraft, which are beneficial for AELS. These are amongst others, a 2400m runway, sufficient platform and hangar space and the flexibility to host these types of aircraft.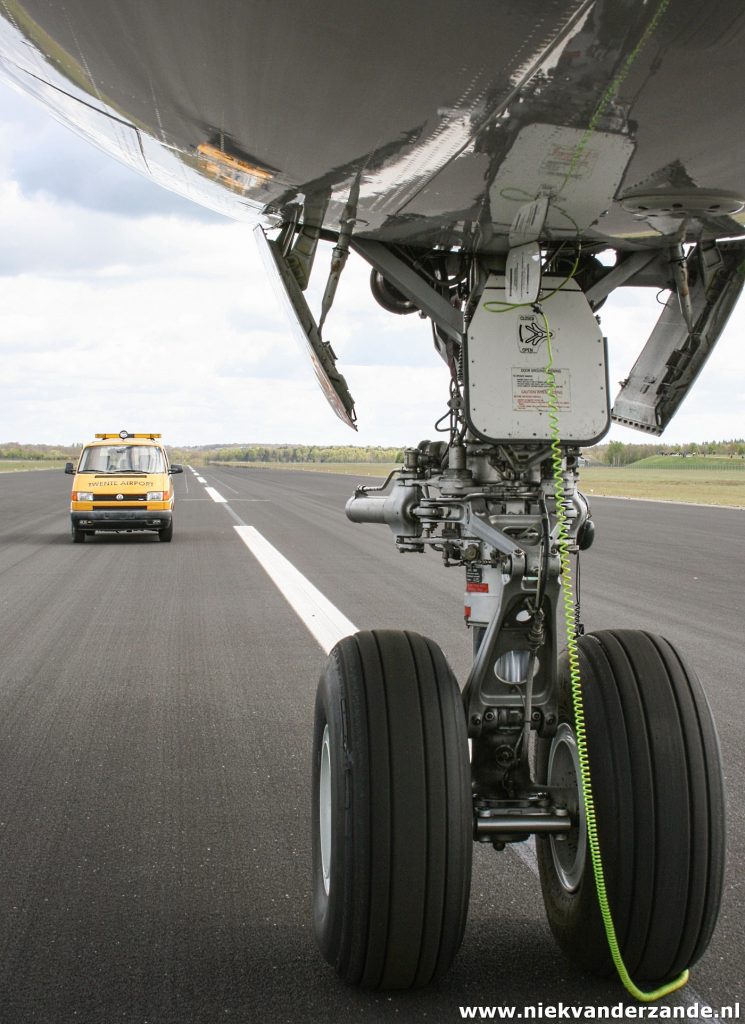 It will take approximately 3 months to disassemble a complete Airbus. First the engines will be removed, after which all the useable parts will be parted out. Finally, the remains of the aircraft will be scrapped and recycled.
Since 2006, AELS has dismantled 50 aircraft, but this A.340-600 is the first wide-body aircraft. It is a large aircraft: approximately 64 meters in length, a wingspan of 60 meters and a height of 16 meters.