Earlier this summer, whilst visiting the Airbus facilities in Donauwörth, I noticed a new Airbus H.135 design in one of the hangars. This helicopter wore registration D-HEEY, but did not carry any visible construction number.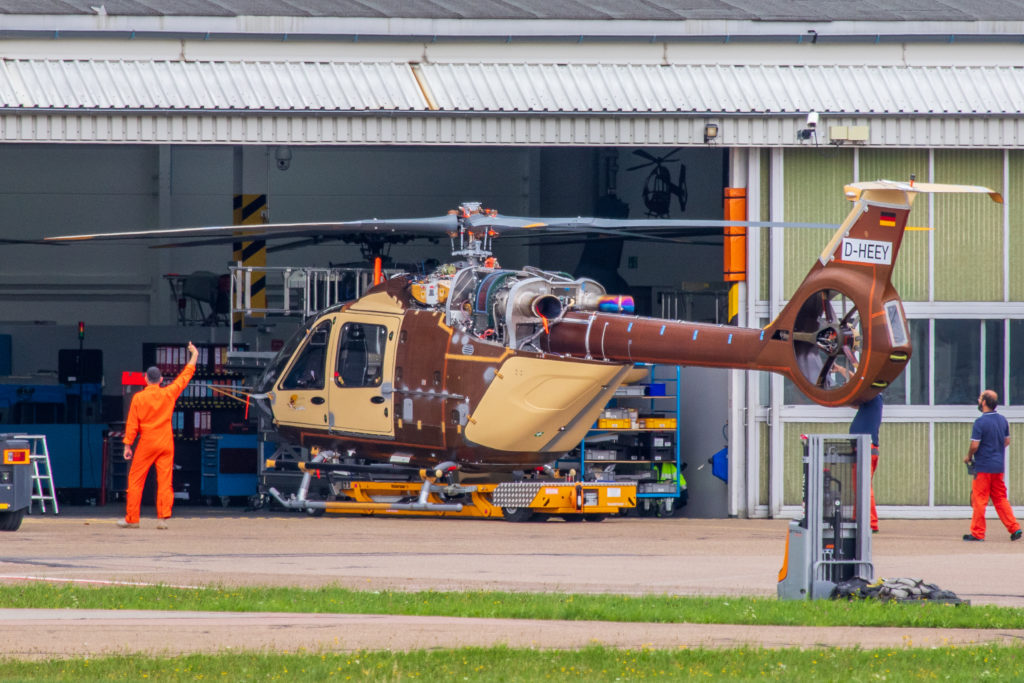 Several notable enhancements are evident in the new design. Firstly, the previously four-bladed main rotor has been replaced with a five-bladed main rotor, a feature previously observed on the H145-D3 and UH-72B. Users of the five-bladed H145-D3, namely DRF (Deutsche Luft Rettung) and ADAC, have reported positive experiences with this rotor type. It significantly reduces vibrations caused by the main rotor, improving the comfort of patients during transport.
Another notable change is the relocation of the stabilizer from the tail boom to a position atop the fenestron. This strategic move places the stabilizer beyond the influence of the downwash from the main rotor. Furthermore, the cockpit has been subtly streamlined, with larger windows in the sliding doors. The incorporation of expertise in composite materials, gained during the design of the H160, has led to a reduction in empty weight and an increase in payload capacity. These composite materials have been integrated into various parts of the fuselage, including the redesigned cargo doors and the new engine cowlings.