The 1st of May 2016 was a historical date for Twente Airport with the arrival of the first commercial flight since 9 years.
With the departure of the Koninklijke Luchtmacht on 7 December 2007 military use of the airport ceased. As of 1 January 2008 the airport has been closed for civil aviation as well, pending governmental agreement on the future of the airport. On 16 June 2010 the province of Overijssel agreed on a spatial plan including an airport.
On 1 December 2010 the ownership of the airport grounds was transferred to the Twente region and the city of Enschede. Though it was attempted to find a party interested in operating the airport commercially, it was announced on 4 December 2012 that despite three parties showing interest in this proposal, none of them made a bid to operate it. In March of 2014 the government proposed that the airport could re-open for General Aviation users in 2015, and commercial traffic in 2016. Movements would be limited to 22.000 a year under the proposal primarily for noise abatement. However, in June of 2014 both the provincial government and the city of Enschede abandoned the plan to re-open the airport for commercial traffic. The future of the airport remained uncertain.[8] In August 2015 it was announced that Belgian aircraft recycling firm Aeronextlife intended to start using the airport to scrap aircraft. As part of the plan, Aeronextlife would become responsible for the costs of certain vital services required for airport operation, such as a fire fighting presence during aircraft operations.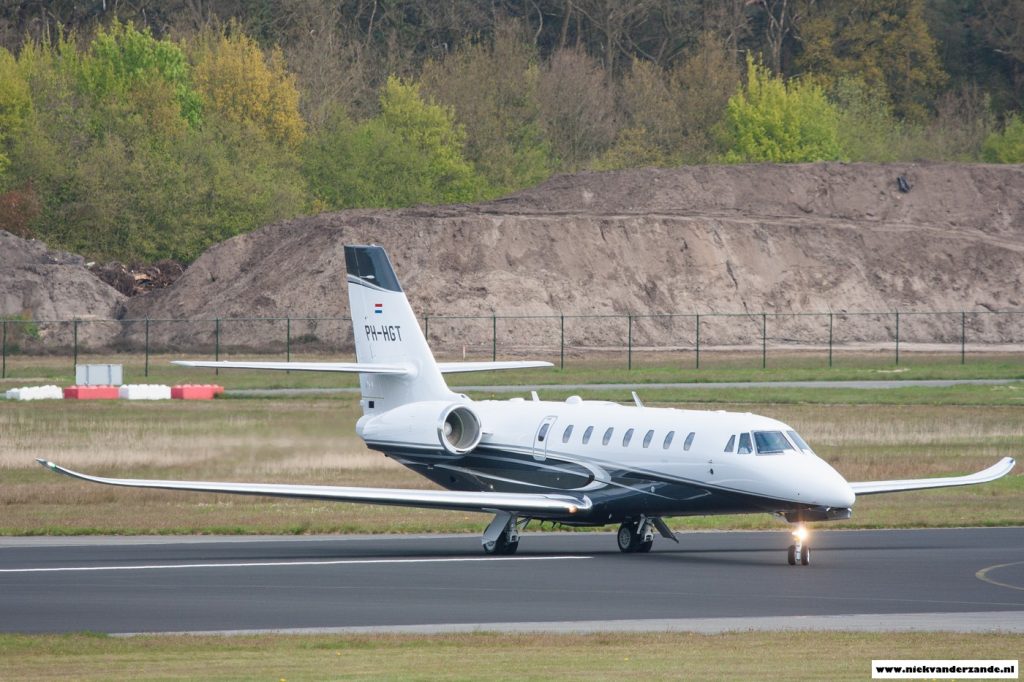 Besides the arrival of Boeing 737 aircraft for scrapping, additional traffic allowed at the airport include cargo aircraft to transport airplane parts, business charter aircraft of a number of operators that requested permission to use the airfield, a limited amount of smaller general aviation aircraft and gliders. Approval was granted, and flights to Twente Airport resumed one the first of May 2016 with the landing of Cessna Citation Sovereign PH-HGT, owned by ASL – Air Service Liège, coming from Manchester, which departed for Aosta later that day. Plenty of enthusiasts were present on the newly erected spotters hill to witness this historical moment.