On the 5th of July 2015, old memories were relived when the Twente region woke up to the sound of Jet Noise.
The reason was, that on this day, the Good Cause Rally was held at the former Twenthe Airbase. During this event, children with a serious disease and their family, are invited to spend a day where they do not have to worry about their disease. Amongst others, they are taken for a drive in various fast cars, along the runway of the former airbase.
This year's event was opened with some fly-pasts from 2 Hawker Hunters belonging to the Dutch Hawker Hunter Foundation based at Leeuwarden Airbase. To make it extra special, sponsors could bid on a flight in the 2-seat Hawker Hunter T.8C. The minimum bid had to be €7,000.- to cover the costs.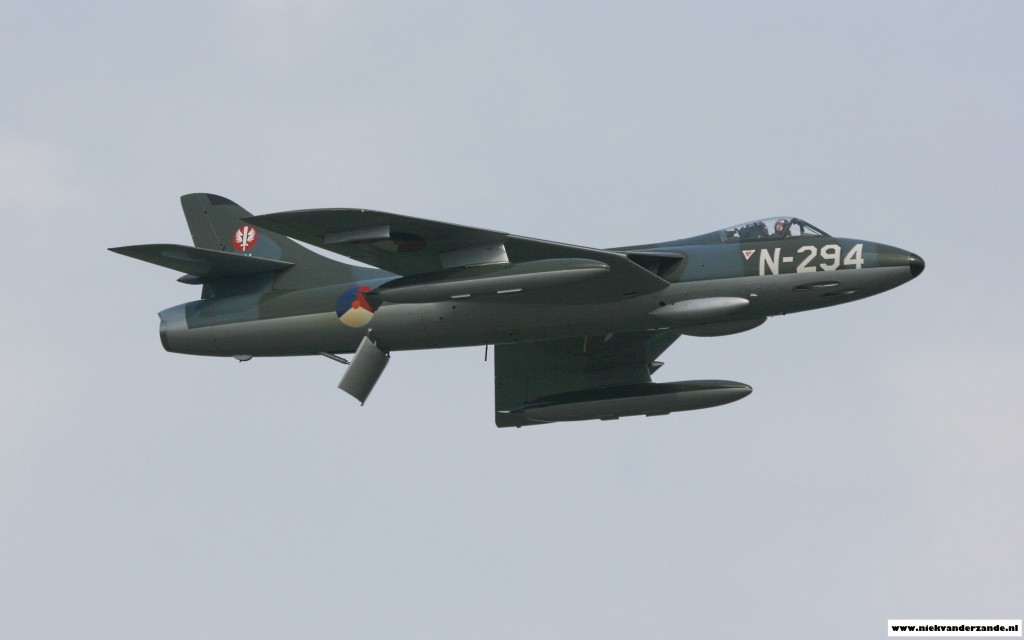 Apparently somebody made a good bid, as both aircraft showed up around 10.15 in the morning. In the next 15 minutes, they treated the audience to the sight and sound of this classic fighter. The Typical sound of the Rolls Royce Avon 207 turbine brought a smile to many faces.