On the 2nd of October 2015, 5 A-10Cs from the 74th Expeditionary Fighter Squadron arrived at Spangdahlem Airbase in Germany.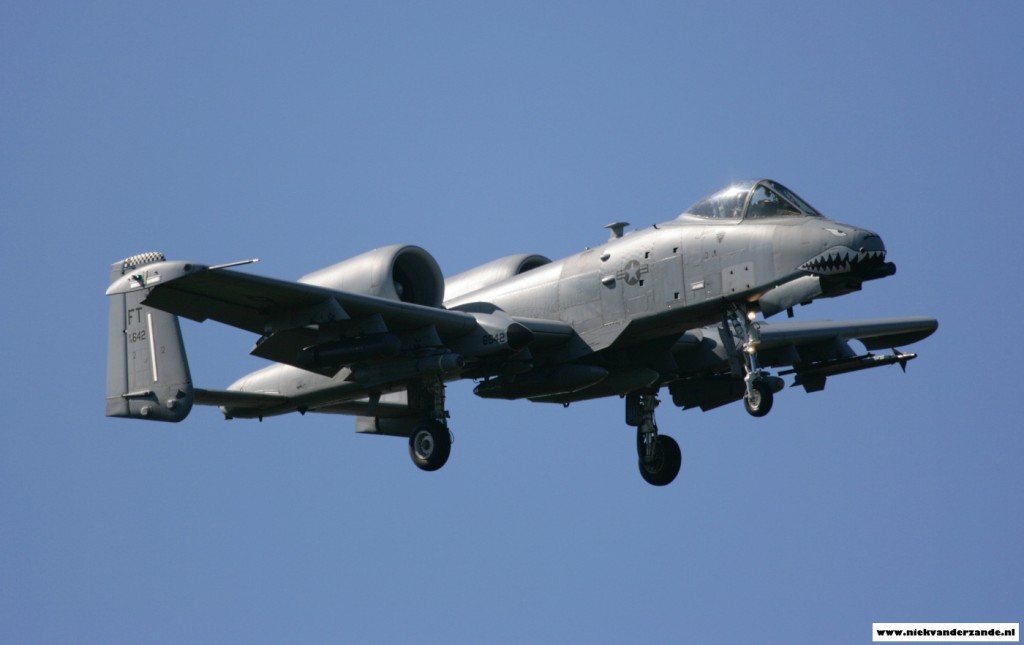 The A-10s assigned to the 74th Expeditionary Fighter Squadron are in Germany to conduct training as part of their Theater Security Package mission in support of Operation Atlantic Resolve.
Operation Atlantic Resolve are ongoing efforts in response to Russia's actions in Ukraine, namely the War in Donbass. All U.S. efforts in support of NATO fall under the umbrella of Operation Atlantic Resolve. The U.S. took several immediate steps to demonstrate solidarity with NATO, such as augmenting the air, ground and naval presence in the region, and enhancing previously scheduled exercises. The U.S. is taking measures to enhance NATO military plans and defense capabilities and remains committed to maintaining a persistent presence in Eastern Europe.
Spangdahlem Airbase
Spangdahlem Air Base (IATA:SPM, ICAO: ETAD, former code EDAD) is a United States Air Force base constructed between 1951 and 1953 and located near the small German town of Spangdahlem, approximately 30 km NNE of the city of Trier, Rhineland-Palatinate. Spangdahlem is home of the 52d Fighter Wing, which maintains, deploys and employs Lockheed Martin Block 50 F-16CJ. In total, 4,800 military personnel, 840 German nationals and 200 US contractors are working at the base.