On Thursday 30 March 2017 Twente Airport was officially opened as a civilian airport. During a ceremony the authority was officially transferred from the Dutch Ministry of Defence to the Province of Overijssel.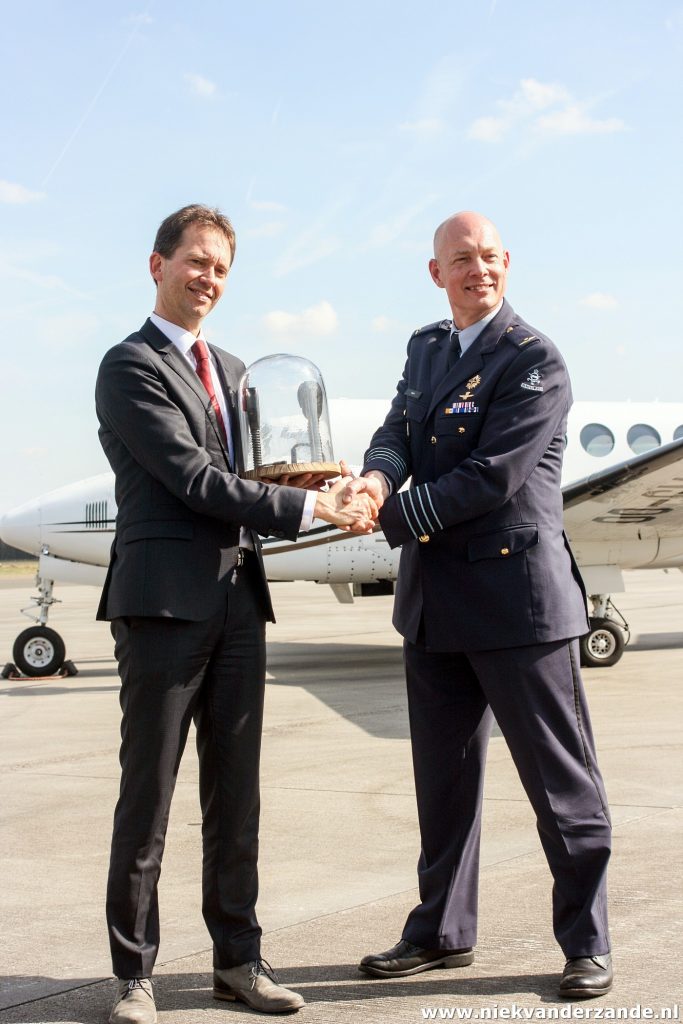 More than 250 guests attended the ceremonies surrounding this transfer of authority, one of them was Sharon Dijksma, secretary of Infrastructure and Environment. In her speech she referrred to the pioneering powers for which the Twente region is well known. "Twente Airport will be a regional airport with regional characteristics and a national innovative agenda".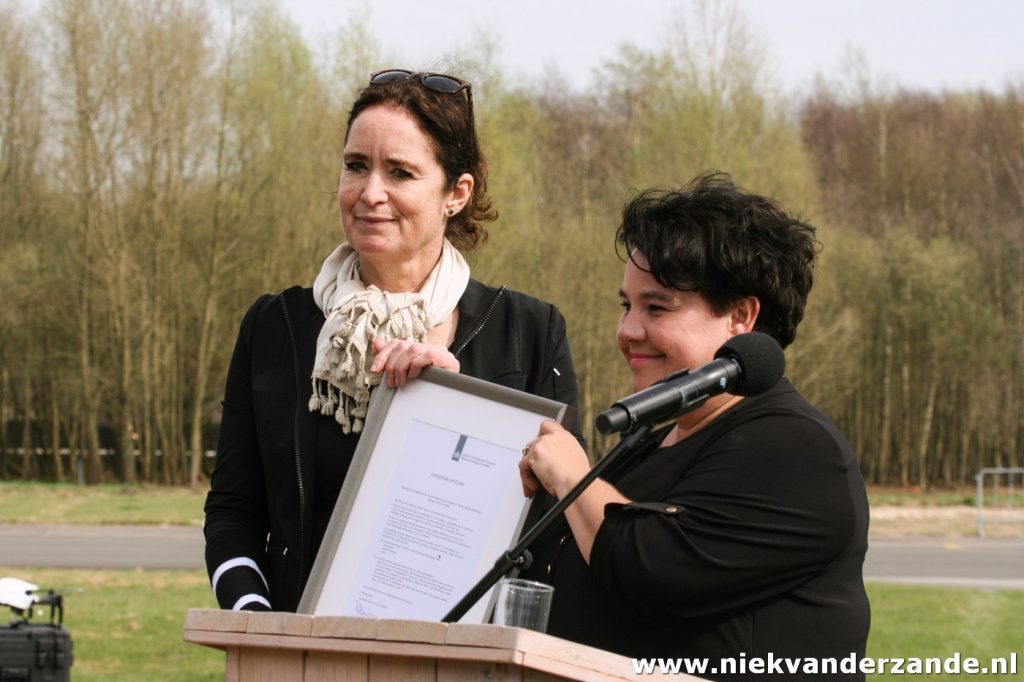 Twente Airport will focus on 3 aspects of aviation: business and small aviation, testing and the settling of aviation related companies. This was already shown earlier with several tests that were executed at Twente Airport (see The Runway is Wet and NLR Tests at Twente Airport) and after the opening the NLR also announced that it would start testing large scale drones at Twente Airport. The settling of companies has also started with AELS. AELS is a company that specializes in the dismantling of aircraft and selling the reclaimed parts. They will use Twente Airport as a location to dismantle wide-body aircraft, such as the Airbus 340 and Boeing 747. The dismantling of aircraft like this takes approximately 2 months per airframe.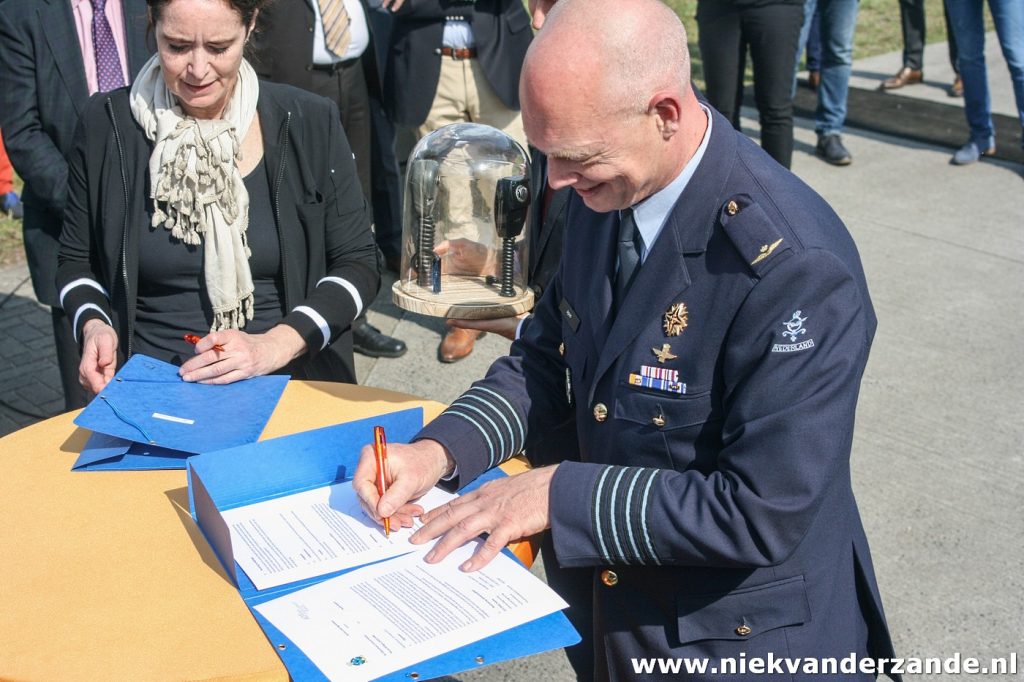 After a round-table discussion the moment came for Colonel J.P. Apon to officially transfer the authority to respresentative Eddy van Hijum. During this transfer the Koninklijke Luchtmacht said goodbye in a fitting way, two F-16's made a fly-by over the runway that they had used for many years.
Airport Director Meiltje de Groot was hopefull for the future and commented: "The last couple of months we already received several requests to land at Twente Airport. Now we are really open for business! We already have several aircraft booked for the coming months and for example, the NLR will use Twente Airport to test their X-calibur drone."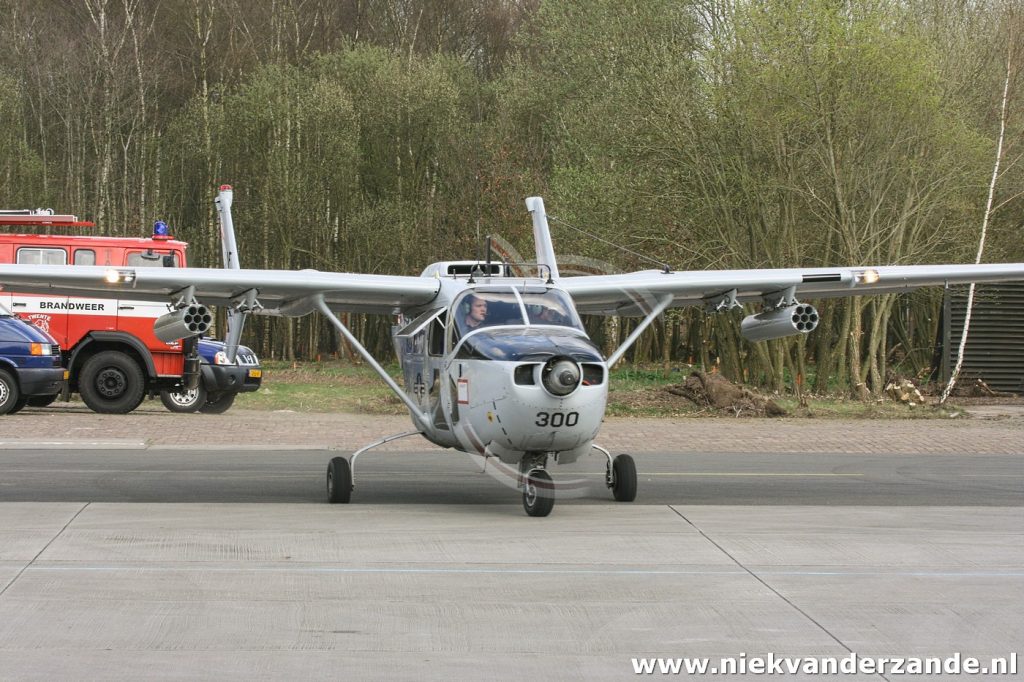 Earlier on the day several aircraft had already landed at Twente Airport to take part in the official opening. A special visit was made by a CH-47D Chinook from the Koninklijke Luchtmacht, it gave a small performance show for the spectators that had gathered on the Spotters Hill.
A Gallery of visiting aircraft: