A U.S. Air Force F-16 Fighting Falcon fighter aircraft with the callsign Rocky2, assigned to the 480th Fighter Squadron from Spangdahlem Air Base, Germany, crashed Aug. 11, 2015, at approximately 9:38 a.m. near Engelmannsreuth in the county of Bayreuth, Germany. The accident happened during a training flight at U.S. Army Garrison Bavaria in Grafenwoehr, Bavaria, Germany.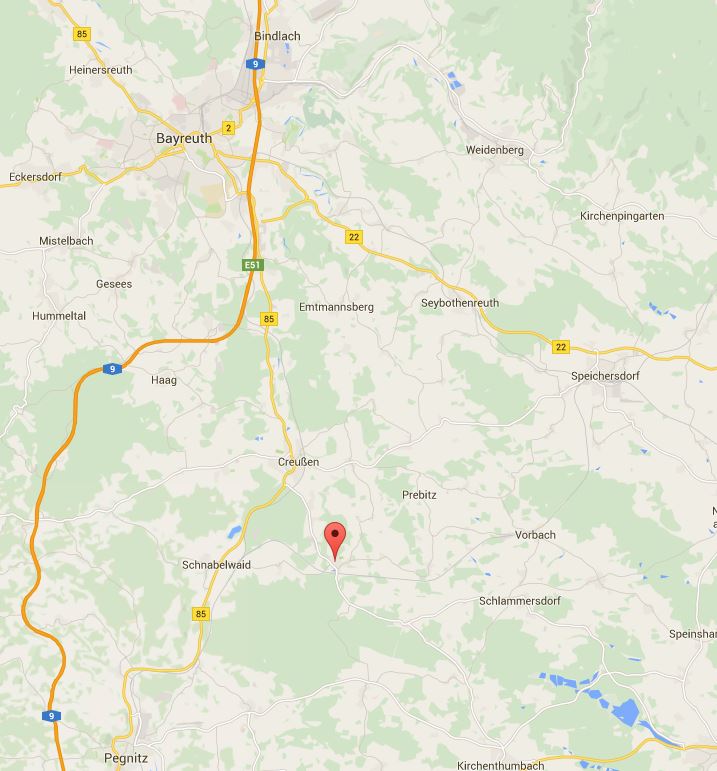 The aircraft did not have any live ordnance loaded, only four 25 pound practice bombs were carried. The cause of the accident is currently under investigation.
New pics of crashed F16-jet in Bavaria/#Germany http://t.co/xCdRZGBTV3 (in German) h/t @Muschelschloss pic.twitter.com/jmp3RMcgWf

— Christian Thiels (@ThielsChristian) 11 augustus 2015
The picture below shows the aircraft concerned, 91-0366/SP, in better condition during the 2011 Paris Air Show at Le Bourget airport.