The month of September is traditionally the period when Operation Market Garden is commemorated in the Netherlands. This year was the 75th anniversary of this failed operation.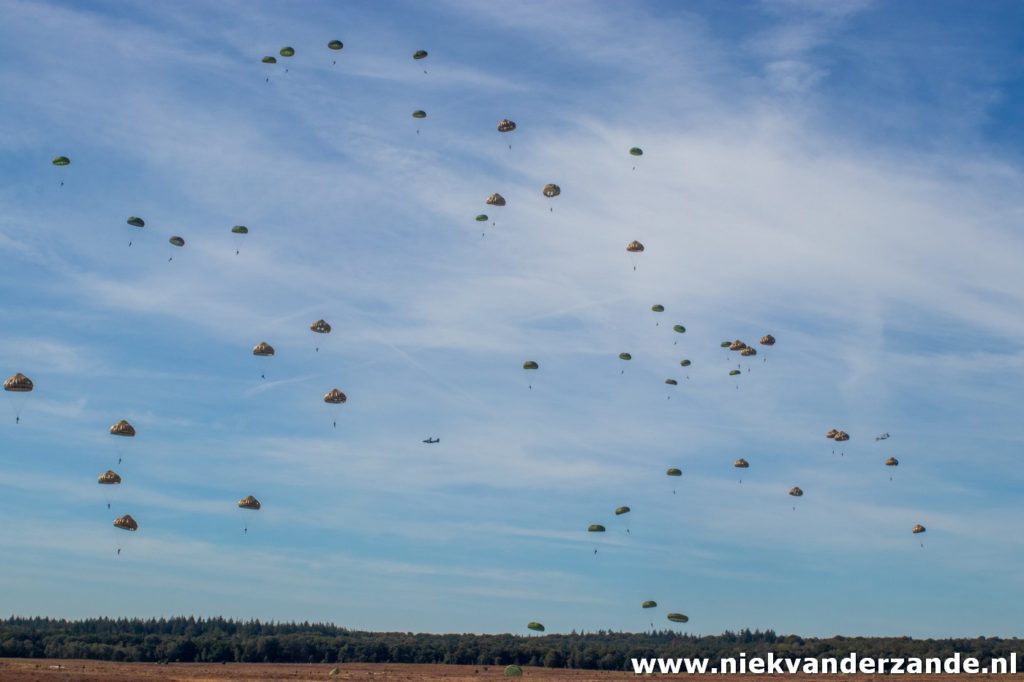 On Friday the 20th of September the Ginkelse Heide area was the scene of the rehearsals for the 75 Years Market Garden commemmorations.
Since I had the idea that the crowd would be immense on the Saturday, I decided to have a look at these rehearsals.
That day three waves of paradrops were flown. I missed the first wave, since it was decided to close the N224 road at that point. I was then stuck in the forest, 600 meters away from the drop zone.
When the 2nd wave was flow, I quickly realised that light conditions were terrible, looking straight into the sun. I therefore decided to relocate and was able to face the drops from the front when the 3rd wave was flown.
All in all it was a very impressive sight to see all these paratroopers jump from the planes.