On Friday 19 January 2018 Air France's Airbus 340-311 F-GLZI made its last flight to Twente Airport, to be dismantled by AELS.
Long-time Airbus customer Air France is gradually replacing the Airbus 340 with the newer, more cost-efficient Boeing 787 Dreamliner. As a result, the Airbus 340 fleet is slowly phased out. Twente based aircraft dismantling company AELS was able to acquire two airframes, of which the first one was transferred on 19 January.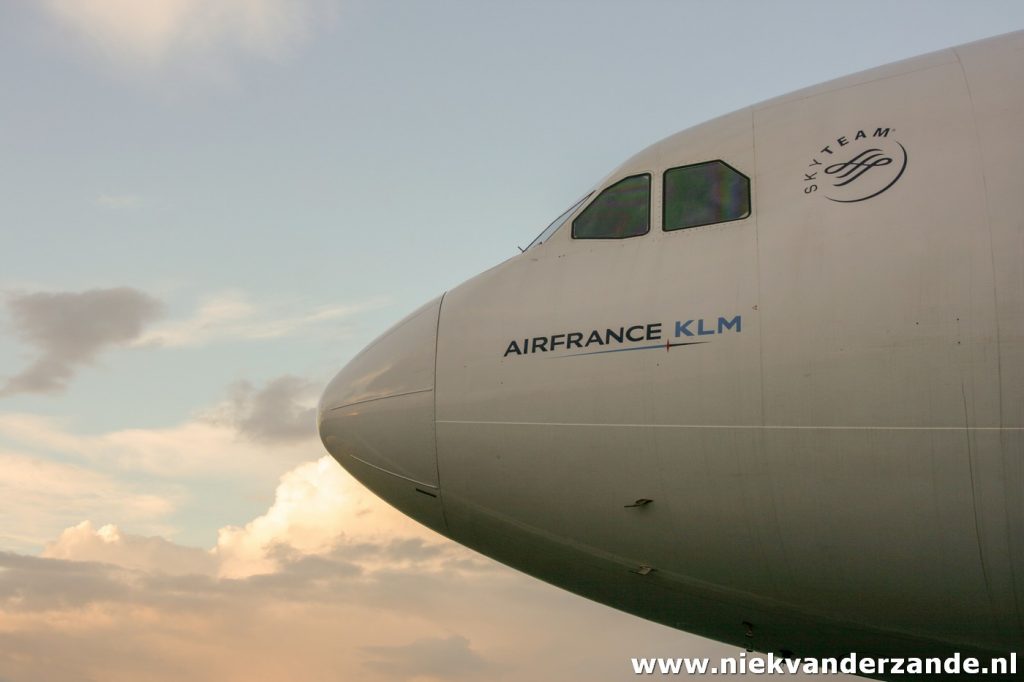 Airbus 340-311, the 84th A.340 built made its first flight on July 12th 1995 and has since flown with Air France for 22 years. Recently it made the last commercial flight to Paris Charles de Gaulle.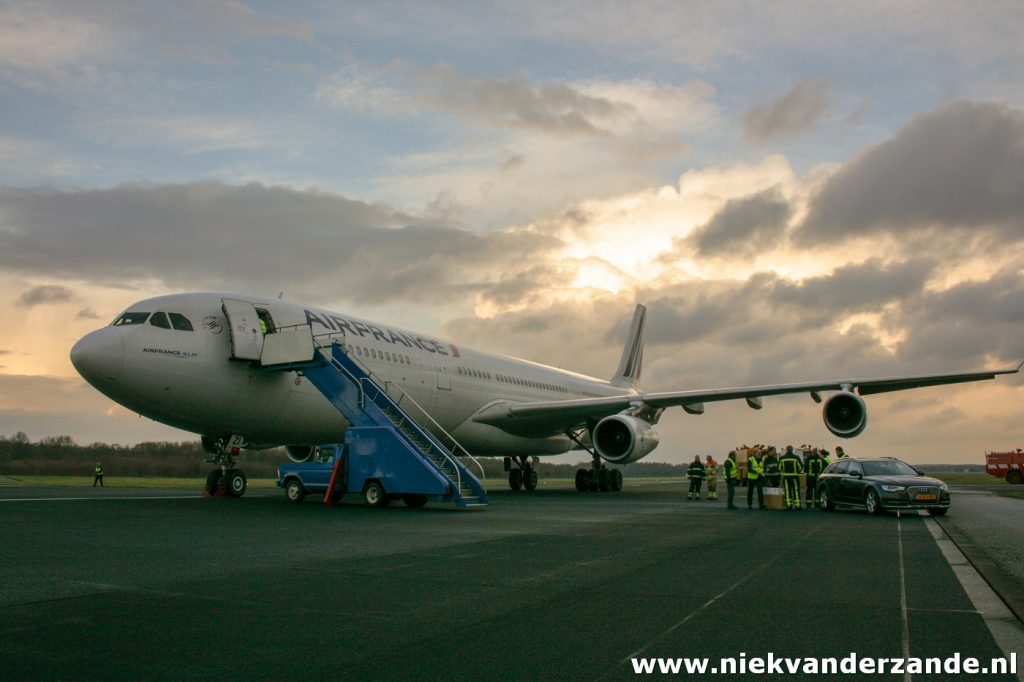 On 19 January 2018 the aircraft was initially expected to arrive at Twente Airport around 11 o' clock in the morning. This was however postponed to 14.30 due to the weather along the route.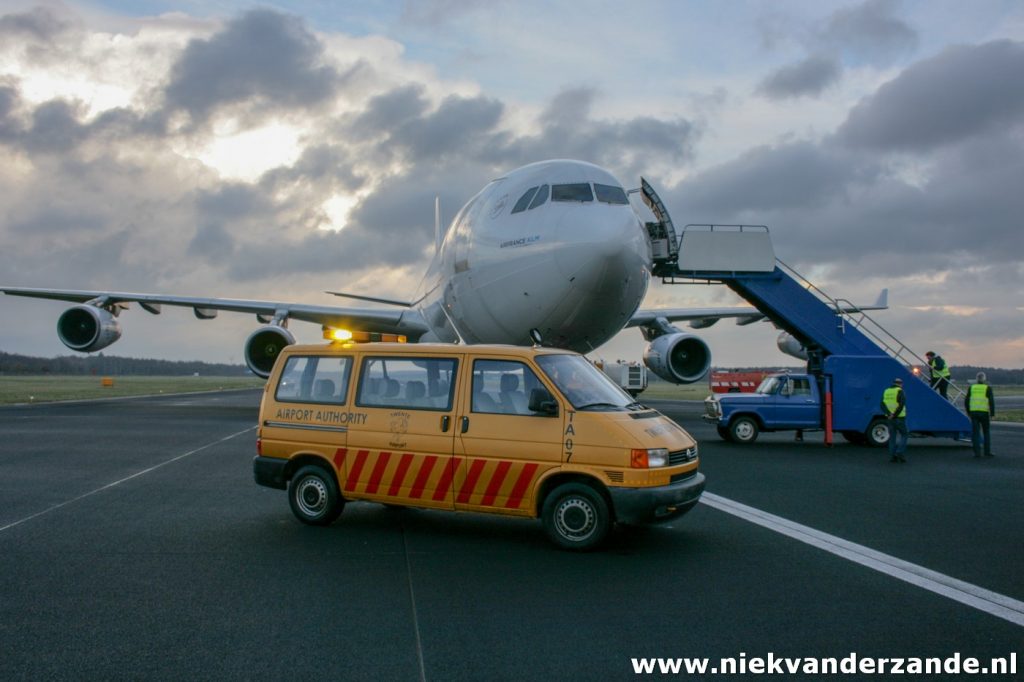 The flight was later postponed further due to availability of tugs at the departure airport and availability of Air Traffic Control slots. Finnaly the arrival time was changed to 16.00 local.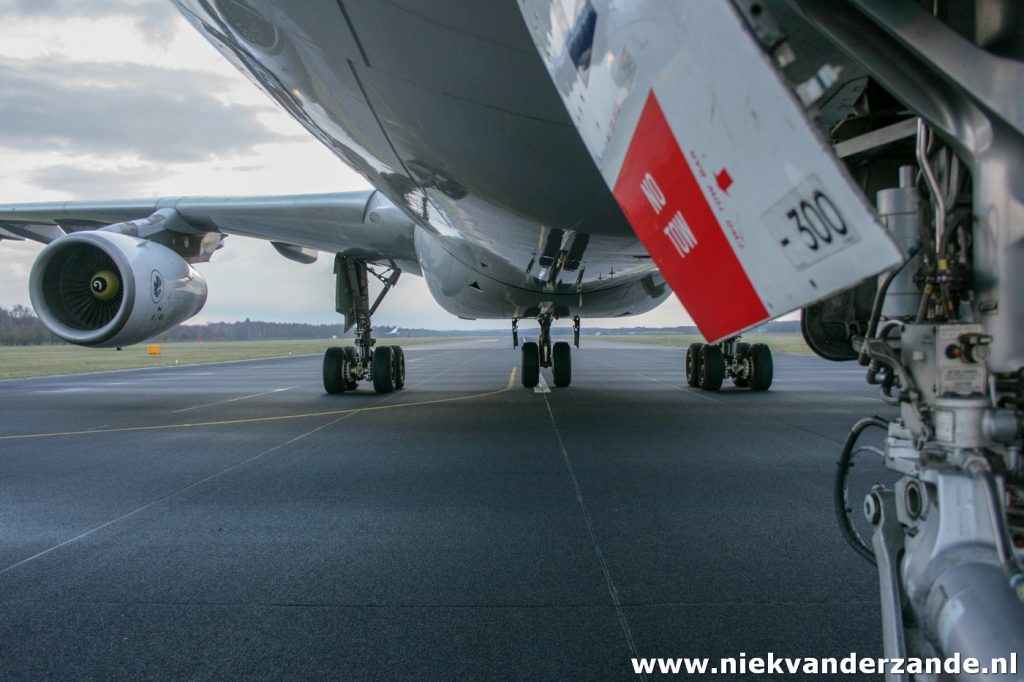 Shortly before 3pm the engines were started and take-off of flight AF370V could be witnessed on Flightradar.  The flight then went north and entered Dutch airspace just west of Bergen op Zoom. Above Dordrecht the aircraft turned north-east in the direction of Twente, where it landed at 15.45.
The aircraft was then parked at the Runway 05, where the engines were stopped for the last time. The F-GLZI was then handed over to the new owner, who will slowly reduce it to small pieces.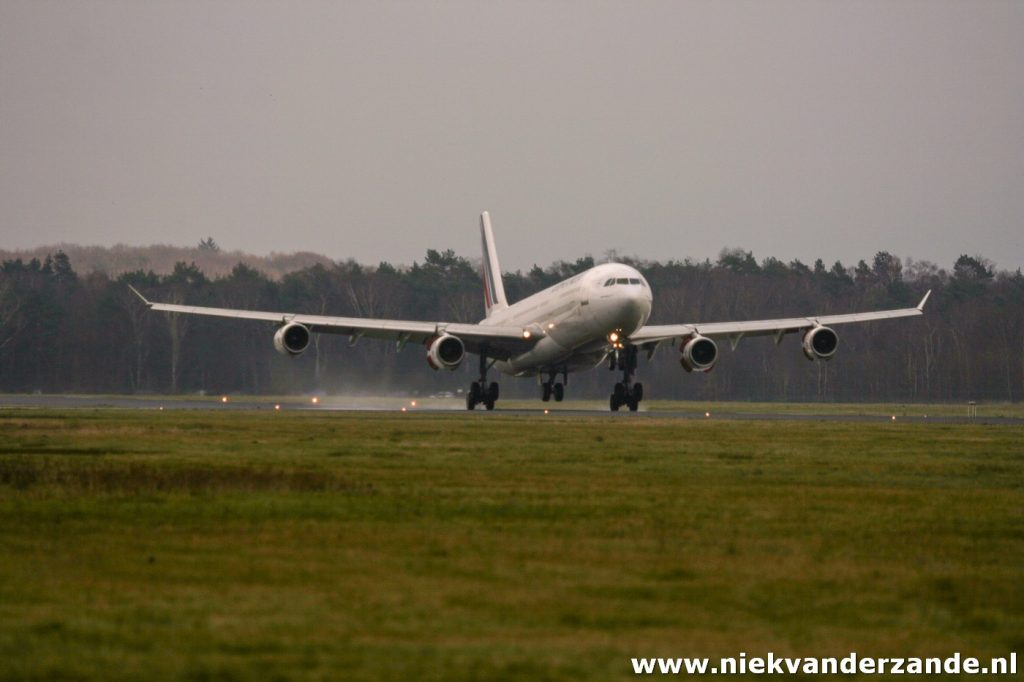 On Monday 22 January 2018 sister ship F-GLZR will make the same journey.