In the weekend of 30 June 2018 the Twence waste recycling facility in Hengelo was struck by a large fire. The fire was so intense that the Koninklijke Luchtmacht had to assist the fire brigade with Chinook helicopters.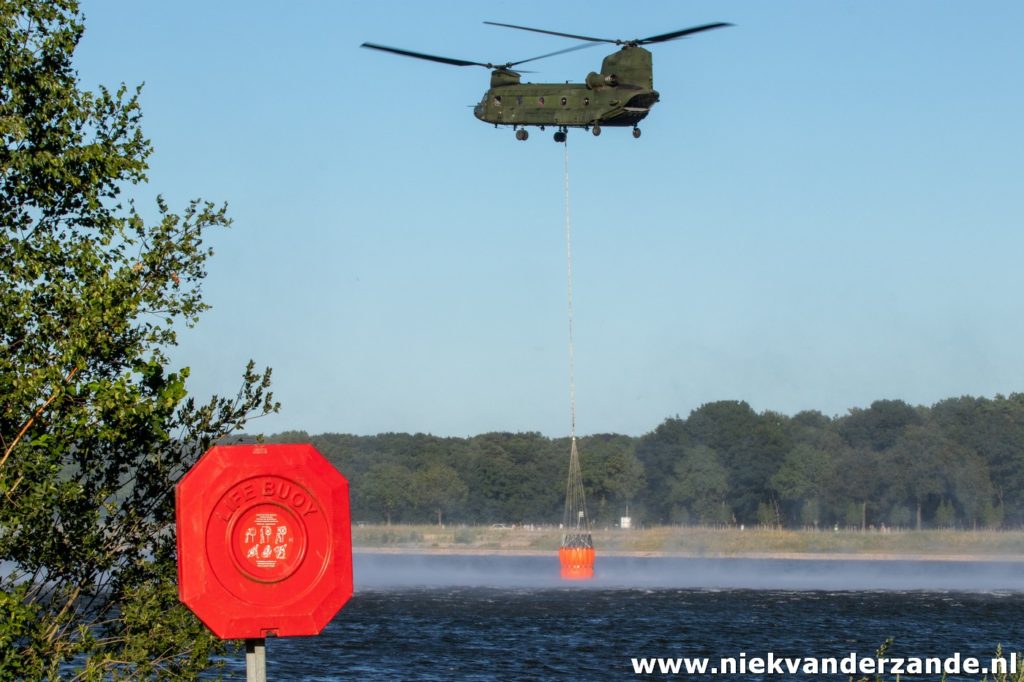 On the evening of 30 June 2018 the fire brigade was alarmed for a fire at Twence waste recycling. Upon arrival at 23.00, it quickly became clear that a lot of resources and water were needed to extinguish the large pile of garbage. Throughout the night extra fire crews were alarmed to avoid further spreading of the fire.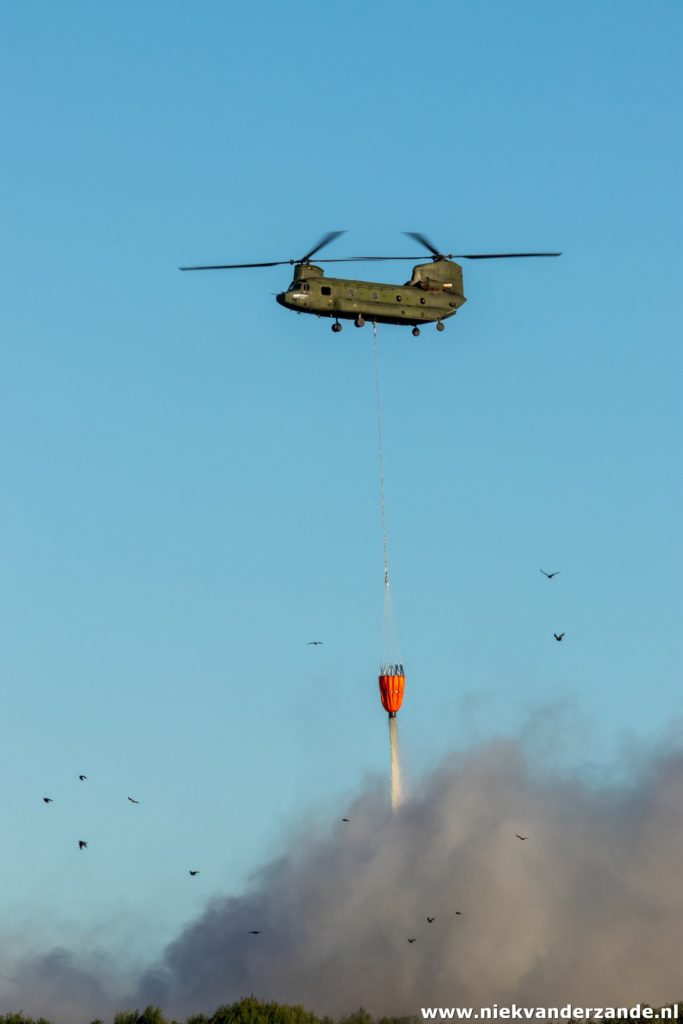 Soon it became clear the a fire this large could not be battled in the traditional way. Therefore the fire brigade asked the Royal Netherlands Air Force (RNLAF/Koninklijke Luchtmacht) for assistance; in the middle of the night Fire Bucket Operations (FBO) was alarmed. FBO is a partnership between the RNLAF, fire brigade Safety Region North and East Gelderland (VNOG) and the Institute for Physical Safety (IFV).
In the morning of the 1st of July, a RNLAF CH-47D Chinook  flew to Hengelo to assist the fire brigades. Later in the afternoon a second Chinook arrived. Next to the helicopter crew, a FBO team was on site. This team consist of the Fire Brigade Heli-Team and the Mobile Air Operations Team (MAOT DHC). This team coordinates the helicopter operations and also makes sure that the 10,000 liter Bambi Bucket is hooked up to the Chinook.
During the next 2 days, Chinooks flew to a quarry next to Boekelo in order to pick up water. The vicinity of this quarry made it possible to perform many runs over the fire. Normally approximately 10 runs could be made before the helicopters had to fly to Deelen Airbase for refuelling. The last drops were made around 20.00, after which the Bambi Bucket was returned to the FBO team and the Chinook returned to Gilze-Rijen airbase.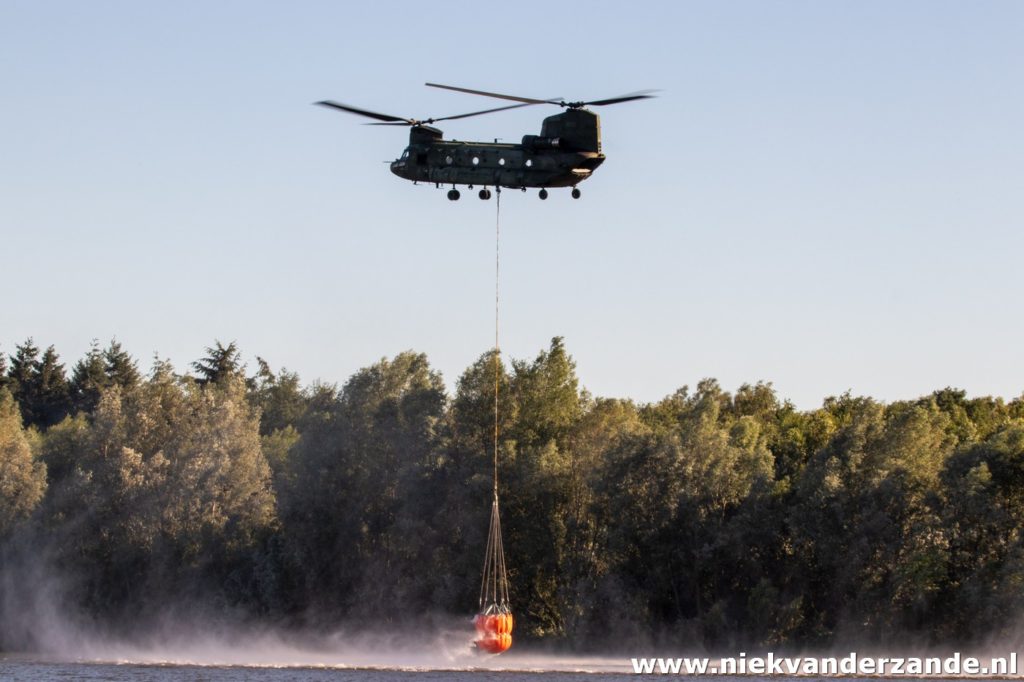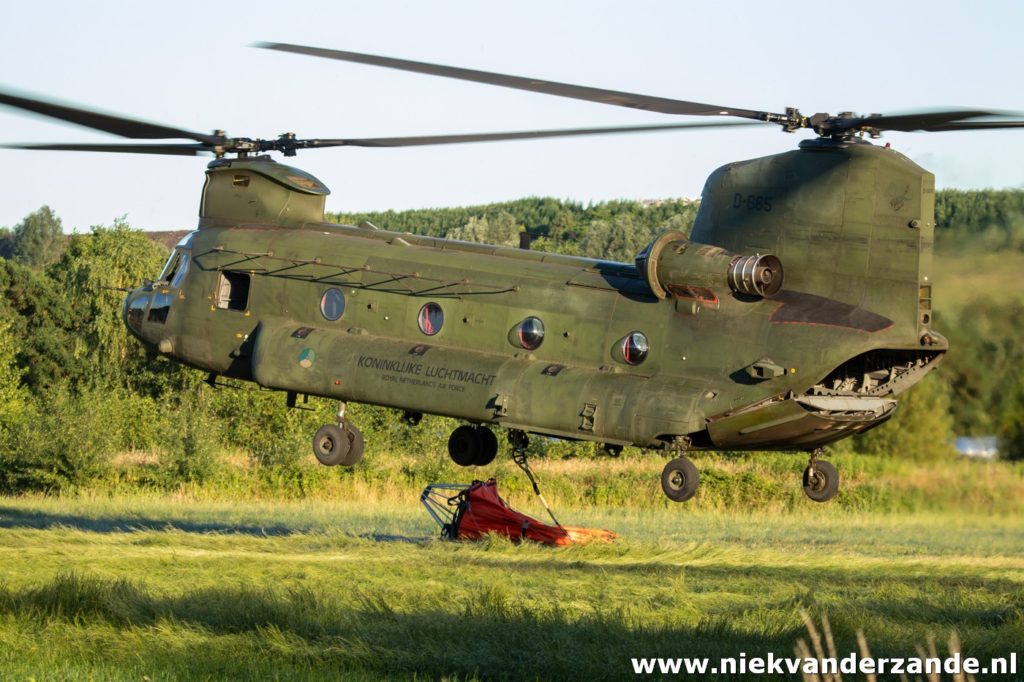 As a result of the assistance with the Chinooks, the fire brigade was able to contain the fire and reduce the smoke in a substantial way.  In the evening of 2 July the fire brigade announced that the fire was under control.