On the 24th of May 2019 Twente based company AELS received a unique aircraft; the sole Kuwait Airways Boeing 747-400M 9K-ADE arrived directly from Kuwait.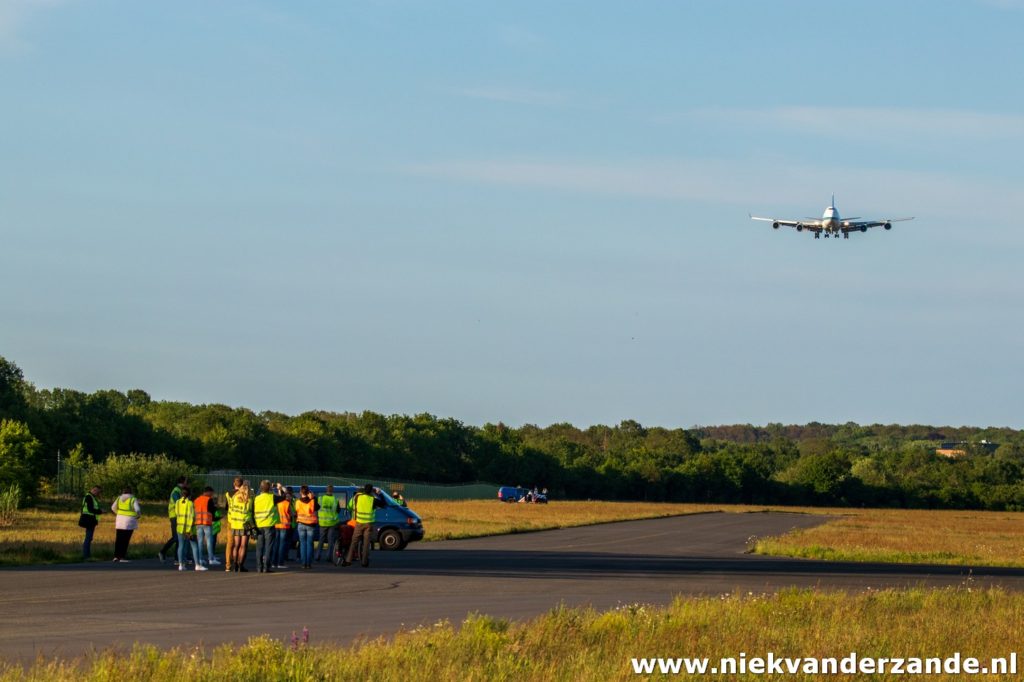 Little information was given prior to the arrival of this Jumbo. The reason behind this was that when a Qatar Airways Airbus 340 arrived earlier in May, the nature reserve surrounding the airport was "invaded" by people who wanted to see the arrival. These persons did not stick to the rules and wandered off the paths into areas where birds were breeding.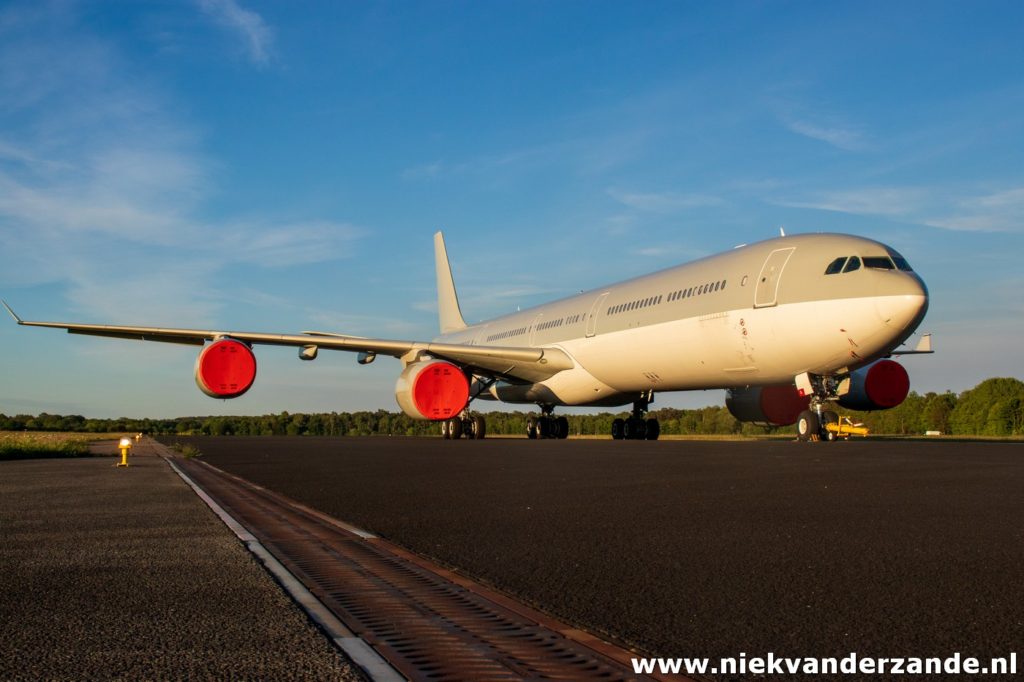 Since this was an undesirable situation, this time it was chosen not to make any public announcements prior to the arrival of the Boeing .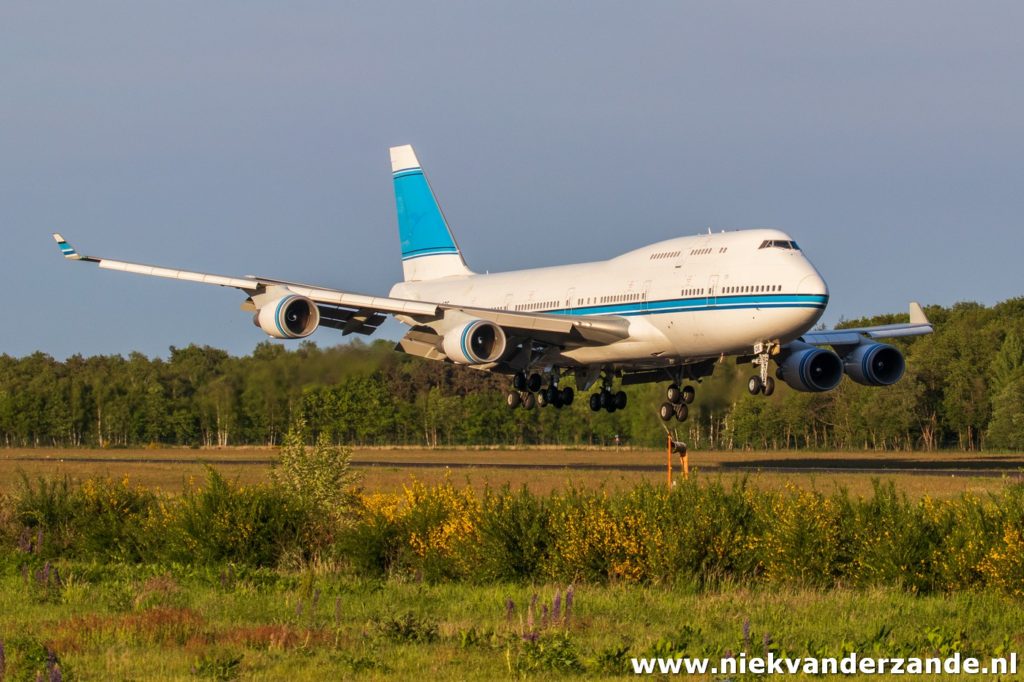 This was not the first Boeing 747 to arrive at Twente Airport, as AELS had dismantled two KLM 747s before. But why is this Kuwait Airways airframe so special?
The aircraft is so special because this was the only Boeing 747-400M that was ever operated by Kuwait Airways. From an airline's perespective, this makes no sense at all. If you have only one example of a particular aircraft type in your fleet, then you will have a rather high operational cost for that airframe. You will have to maintain a stock of spare parts, need qualified engineers and tools, just for this single aircraft.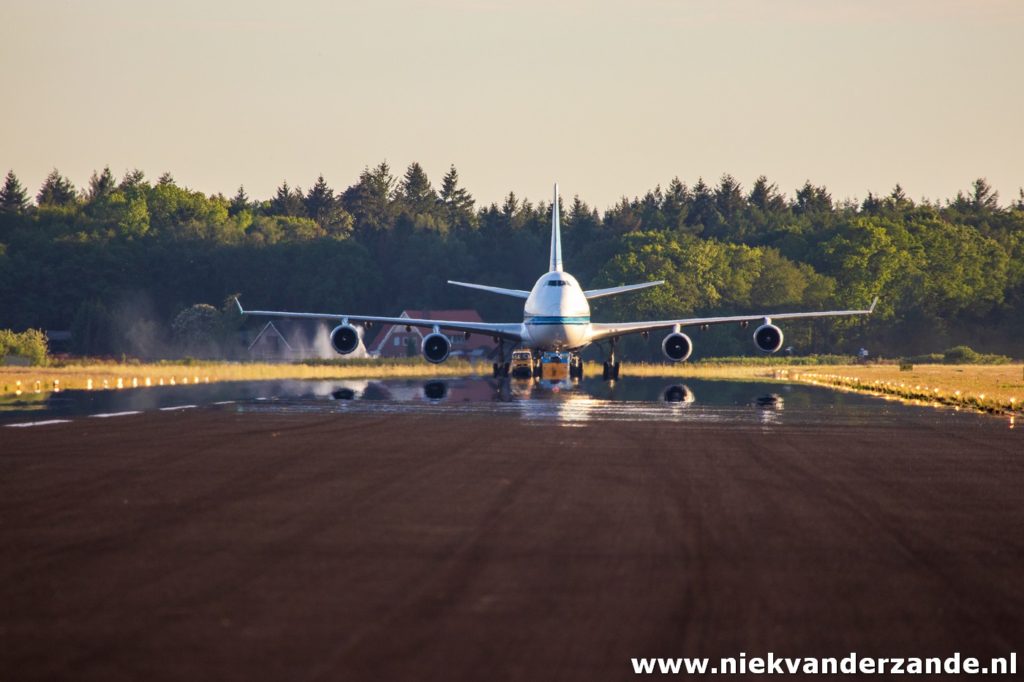 The reason that Kuwait Airways operated this Boeing 747 (which was delivered in 1994) is that it was previously used by the State of Kuwait. In this role, it was part of the fleet of aircraft that was used to transport the Emir, Royal Family and other government officials. After the Kuwait Government obtained a new Boeing 747-8, this particular aircraft was handed over to Kuwait Airways.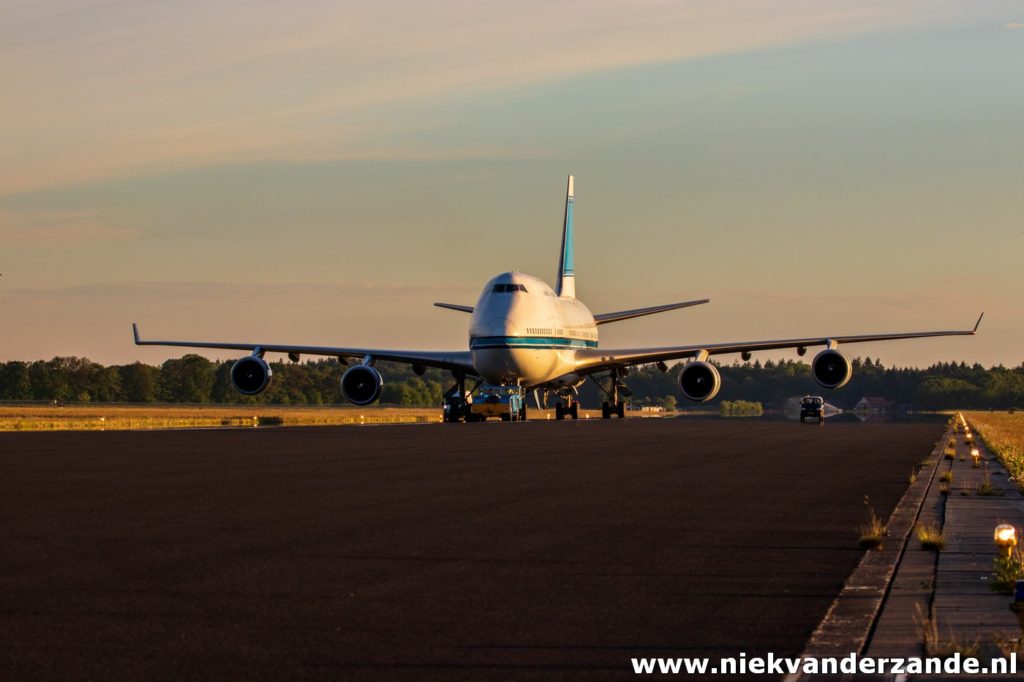 Little was changed on the interior, so that it was still available as a back-up plane, in case needed. The interior therefore sports some special features that you will not find on a regular Boeing 747.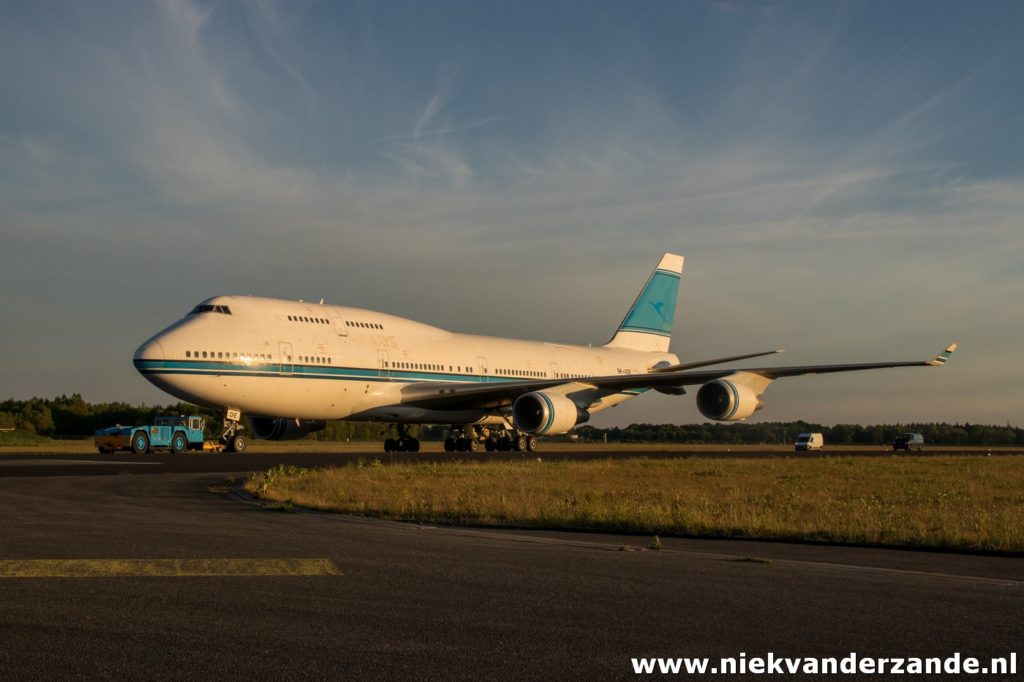 The upper deck, for example, was strictly off limits to regular passengers. This upper deck was reserved for the VIP guests, with a lavish seating area, a bedroom and a bathroom equipped with shower.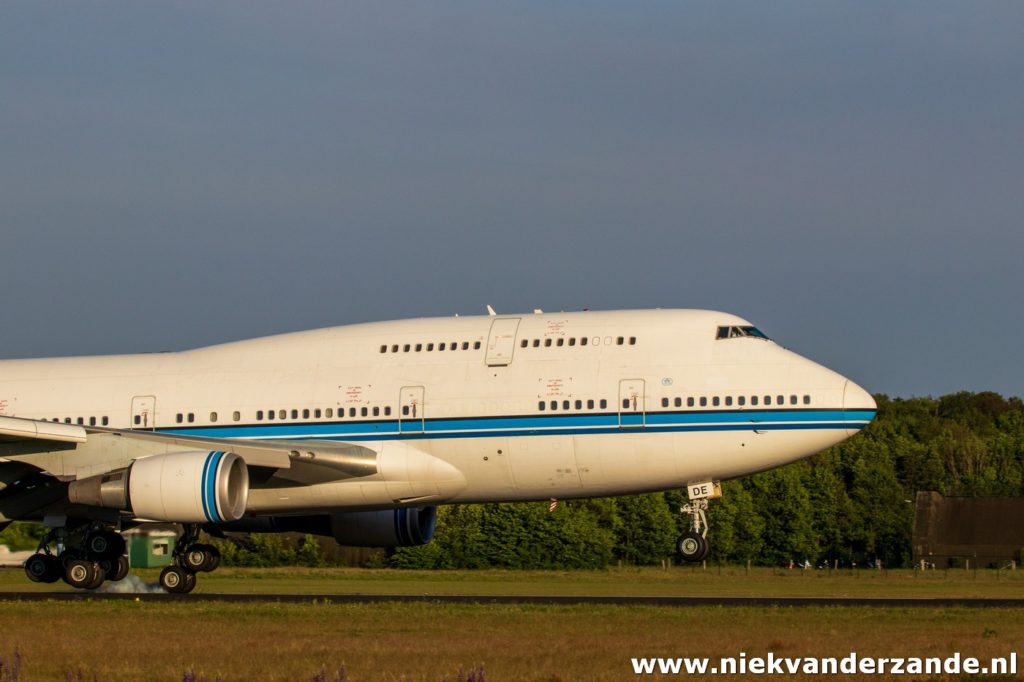 Passengers on the lower deck could note that there was a large portion of the centre section that was walled off. In a normal 747, this area would house the centre rows of seats. However, in 9K-ADE this area houses an operating room. Surely, that is not something you see every day.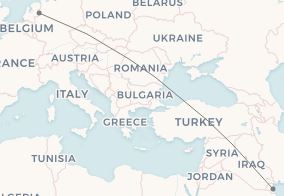 In January 2019, the aircraft made the last commercial flight from Doha to Kuwait City, after which it was withdrawn from use. On the 24th of May Al-Jabriya departed Kuwait City for last time, for a flight of 5 hours and 23 minutes to Twente Airport. There she arrived shortly after 20.00 local time.
After engine shutdown on the runway, she was towed to the AELS platform, where she now awaits her fate next to the Qatar Airways Airbus 340-600.